Regular price
Sale price
$12.99 USD
Unit price
per
Sale
Sold out
"Skull Queen" is a striking piece that combines the macabre with the beautiful. The skull adorned with a regal crown and delicate flowers speaks to the power of resurrection and the renewal of life. This artwork is a reminder that even in death, there is beauty and hope.
What Makes Our Tissue Decoupage Papers Unique?
The Tissue Decoupage Papers from Whimsykel Designs stand out due to the following distinct characteristics:
Sustainability: The tissue paper is made from 100% recycled materials, making it a responsible and environmentally friendly option.
Eye-Catching Designs: 

 

The use of a four-color digital printing process, complemented by an opaque white ink base, allows our eye-catching designs to come alive.
Limited Quantity: Each of our digital designs are exclusive and produced in smaller quantities, ensuring that each design truly becomes a unique work of art in the hands of the artist.
Whether you're a seasoned furniture artist or crafter looking to add a special touch to your projects, our tissue decoupage papers are a perfect choice. Please share your creations with us on https://www.facebook.com/groups/whimsykel 
Disclaimer: Please note that the colors of printed items may differ from the digital version displayed on your screen pending the substrates they are printed on. Additionally, printed batches can vary from batch to batch, similar to the way dye lots differ for fabric.
Share
View full details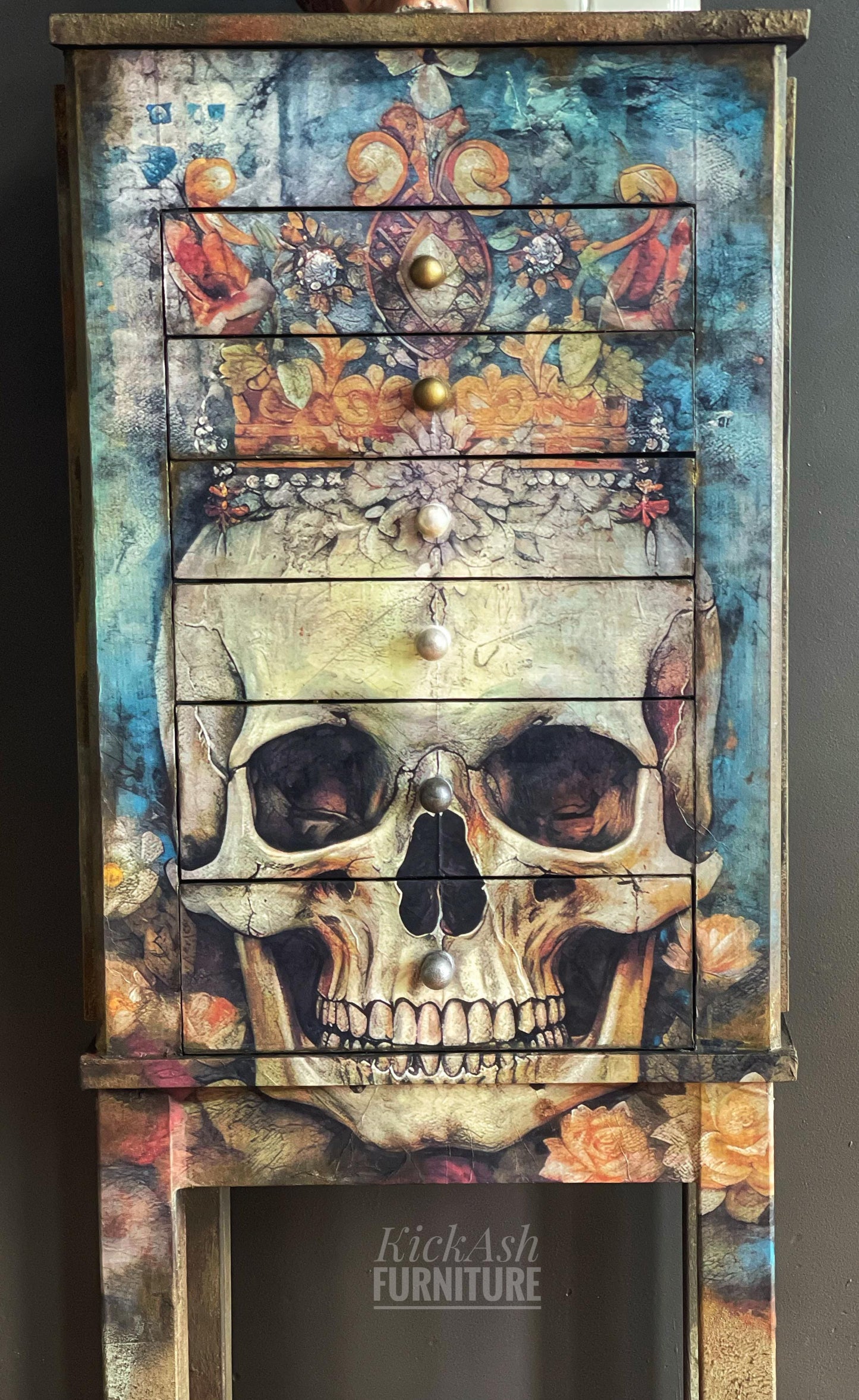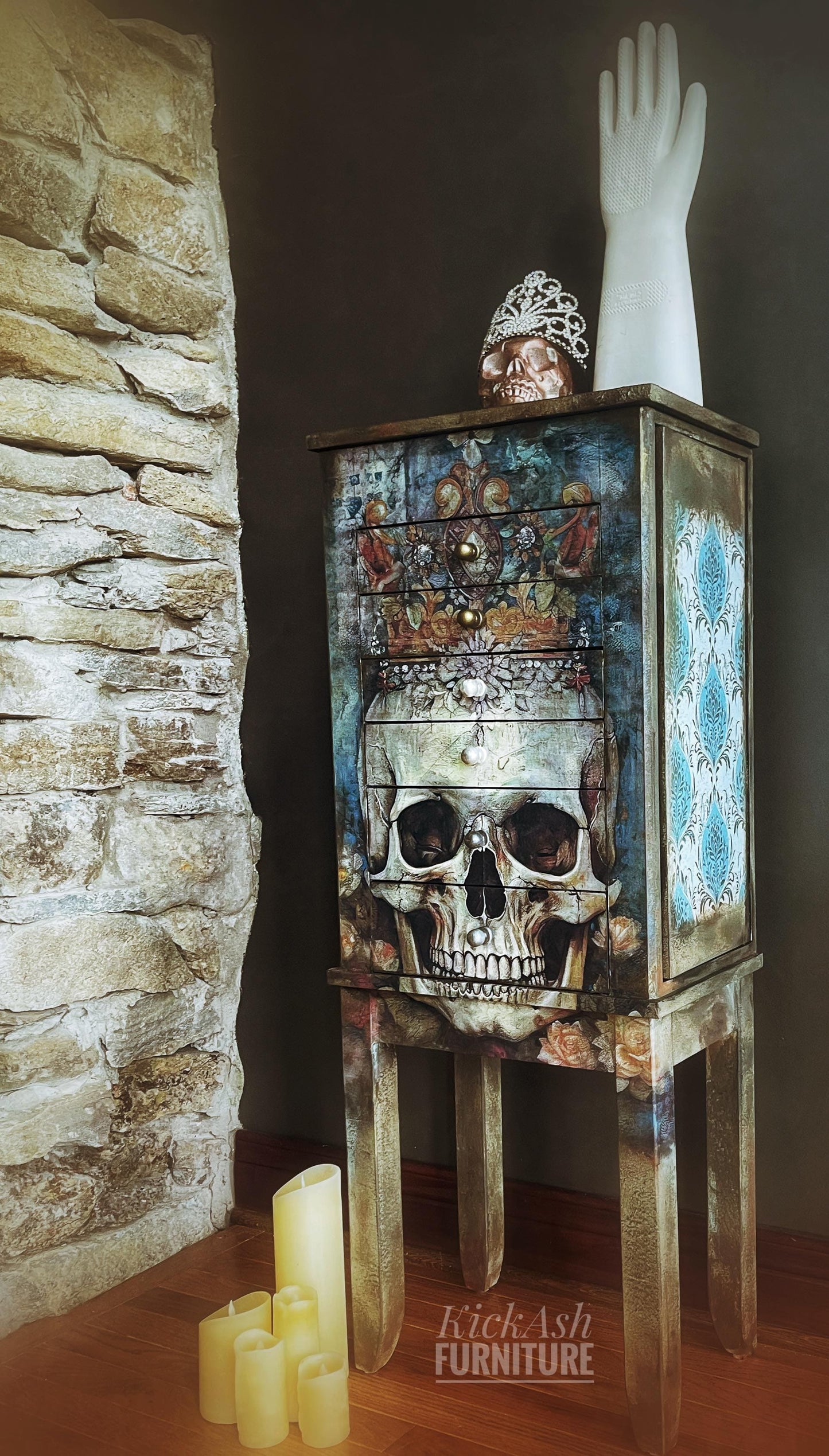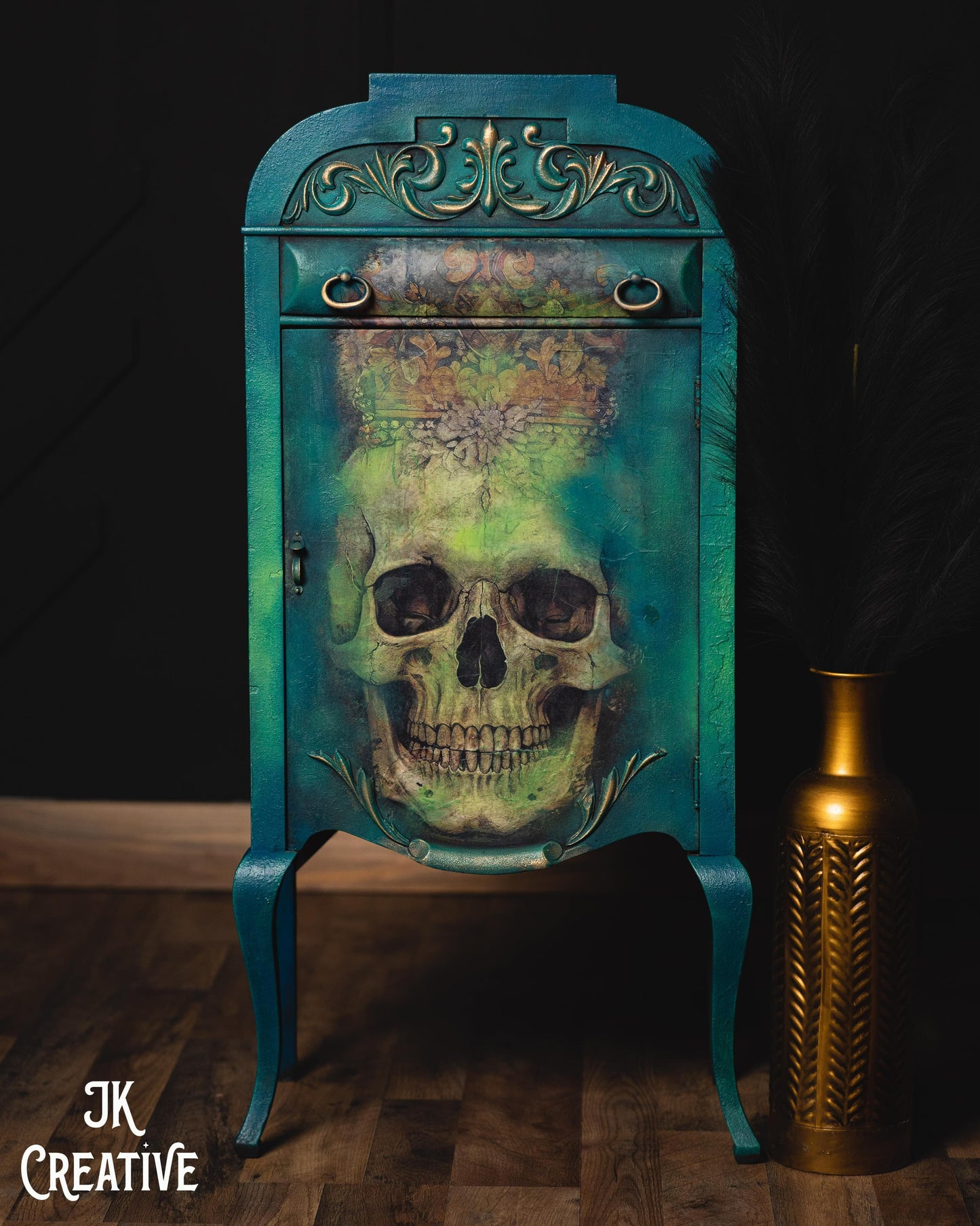 Still Waiting, but understandable.
I can not write my review yet as, I am still waiting for my item. This is understanable as I am in the UK, Many Thanks
whats nit to love ?!?
This decoupage paper is awesome ! The design is amazing and zi cant wait to have fun with it.
Wimsikel Skull Decopauge
I had no idea just how popular this skull paper would be until I did a piece with it. The response on my business page l, as well as on Marketplace was amazing. My pieces sold instantly. My young hip cousin even shared and mentioned how cool I was and the skull. Lol. Therefore, I've ordered two more that actually areive tonight. Thank you Kelly for sending me this paper.